ACME launched a multi-material dental application 3D printer to meet the different needs of customers
With the in-depth development of digitalization in dental clinics, dental digital products are also constantly being upgraded. In view of the different characteristics of each patient, how can the clinic fully meet the different levels of diagnosis and treatment needs of patients? Clinical application products and diagnosis and treatment programs that keep pace with the times can become a breakthrough for clinic business growth.
"Quick, safe, same-day wearing teeth" has now become one of the patients' demands for diagnosis and treatment. Starting from the essential needs of patients, ACME provides a quick printing solution for chairside.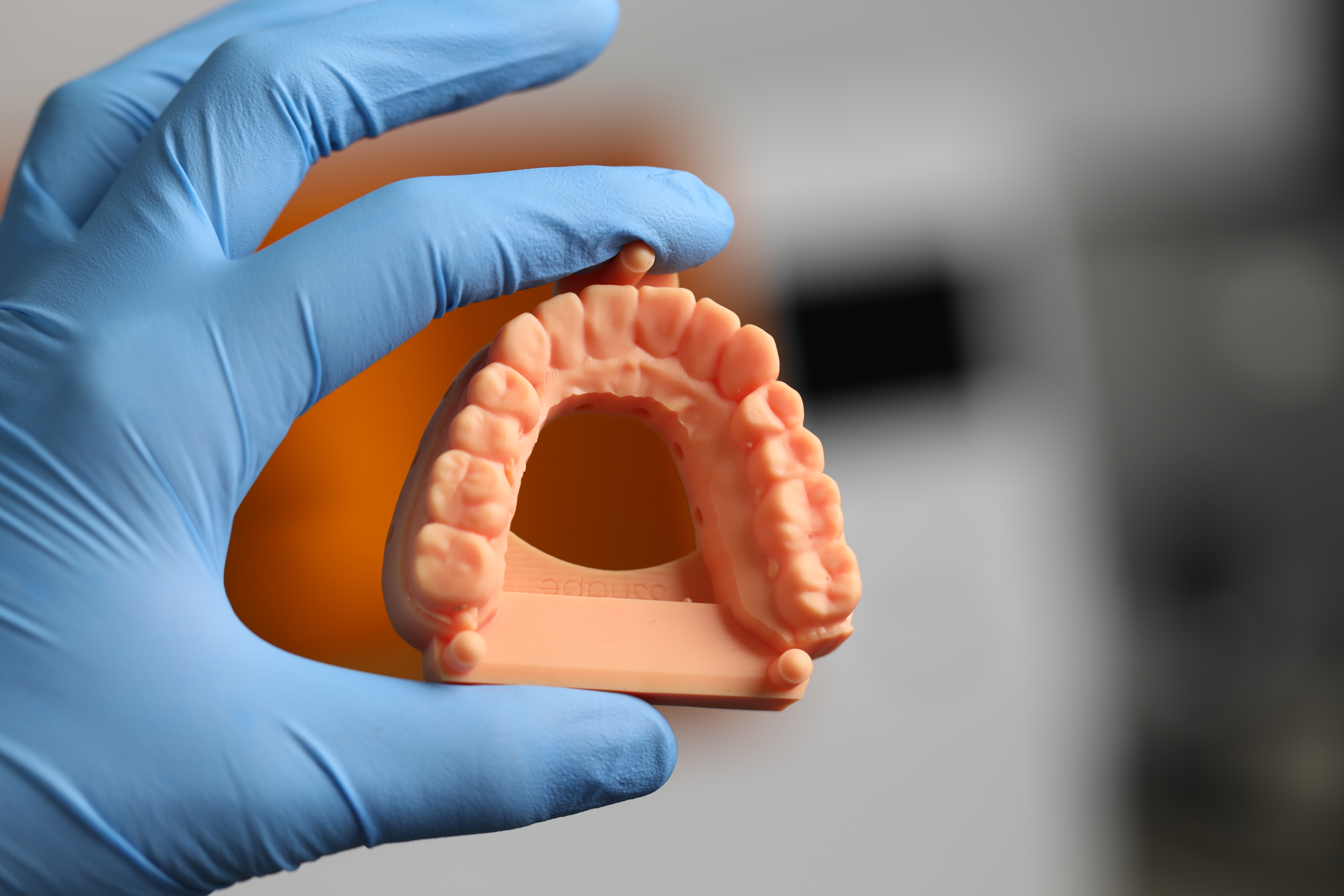 ACME
Dental 3D Printer
is a 3D printer specially developed for the dental field. Its main functions include:
Rapid production of dental models: can quickly generate accurate oral models, support automated operations, and improve work efficiency.
Making braces and braces: After 3D scanning the patient's mouth and generating a digital model, dental 3D printers can be used to make braces and braces.
Making dental implant models: 3D printing technology can generate high-precision and high-precision implant models, which is helpful for planning before implant surgery.
Making dentures and crowns: Dental 3D printers can make high-precision dentures and crowns, reduce manual operation time and accuracy errors, and improve medical quality.
Making dental teaching models: 3D printing technology can make real oral models for training and education of clinicians.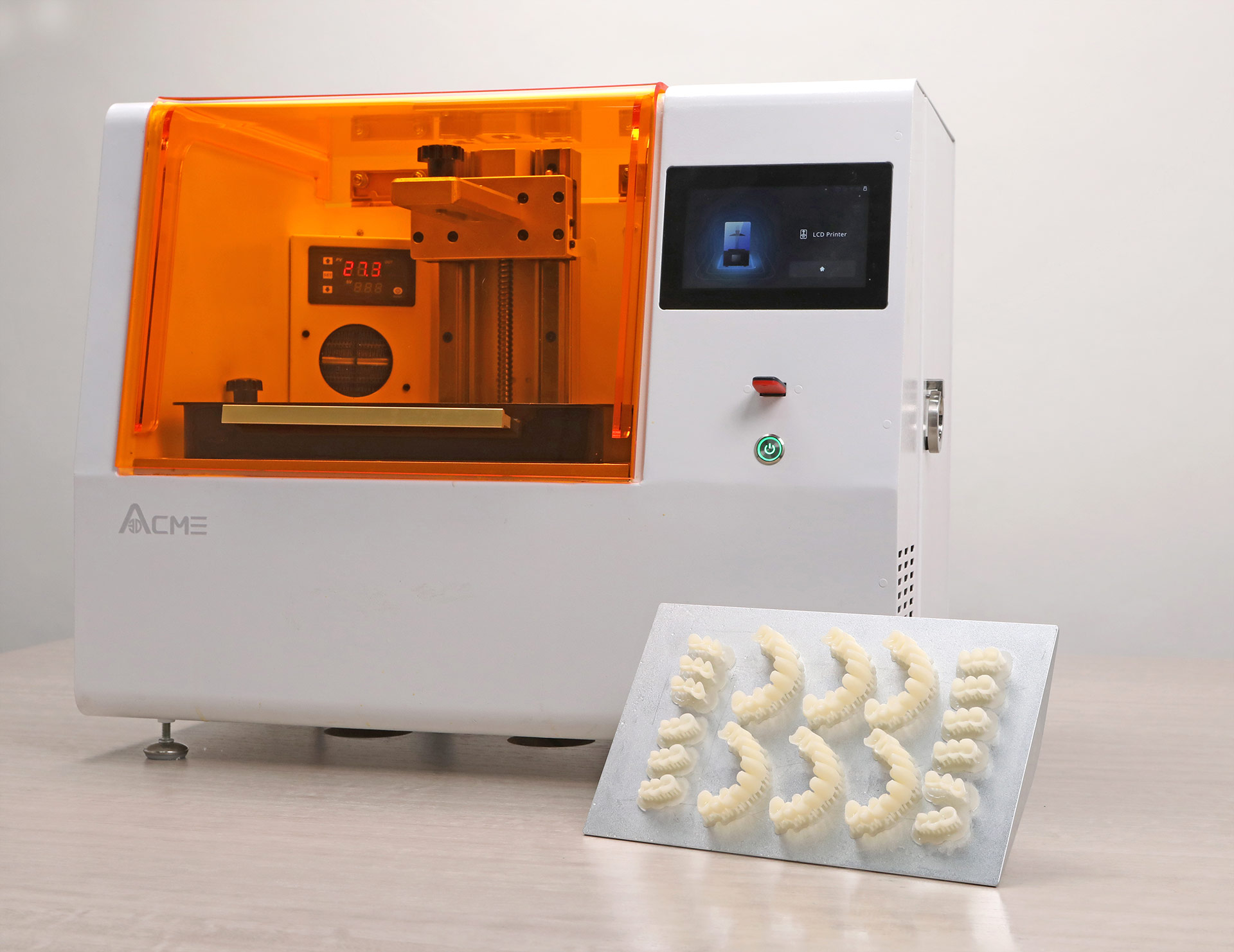 ACME
dental 3D printers
are mainly used to make oral restorations, such as crowns, bridges, aligners, dentures, etc. The traditional production method needs to go through many steps such as model making, plaster model making, casting, grinding teeth, etc., which is time-consuming and labor-intensive and the accuracy is not high. The dental 3D printer can directly convert the three-dimensional data of the patient's oral cavity into a digital model through digital technology, and then print the digital model through a 3D printer. The production process is faster and more accurate. In addition, dental 3D printers can also make adjustable aligners and braces, which are more in line with the patient's oral characteristics and needs.
Shanghai Acme Technology Co., Ltd. entered the field of 3D printing in 1999 and has been deeply involved in the 3D industry for 22 years. It is a researcher of international ultraviolet rapid prototyping machines and advanced rapid manufacturing equipment integrating machinery, optics and electricity.
ACME focuses on the R&D, manufacturing, sales and 3D printing industry application solutions of 3D printing equipment. Focus on the construction of 3D printing modern, intelligent and digital industrial manufacturing scenes. Focus on the research and development of technical equipment and technical process development in the field of 3D printing.