DLP 3D printing is one of the more advanced 3D printing technologies nowadays, and its application in oral dentistry is quite extensive. However, the cost of DLP is very high. Thanks to the maturity of the upstream industry chain of LCD 3D printing technology, LCD
dental 3D printers
have also been widely recognized by the market in recent years. Compared with DLP, what are the advantages of LCD?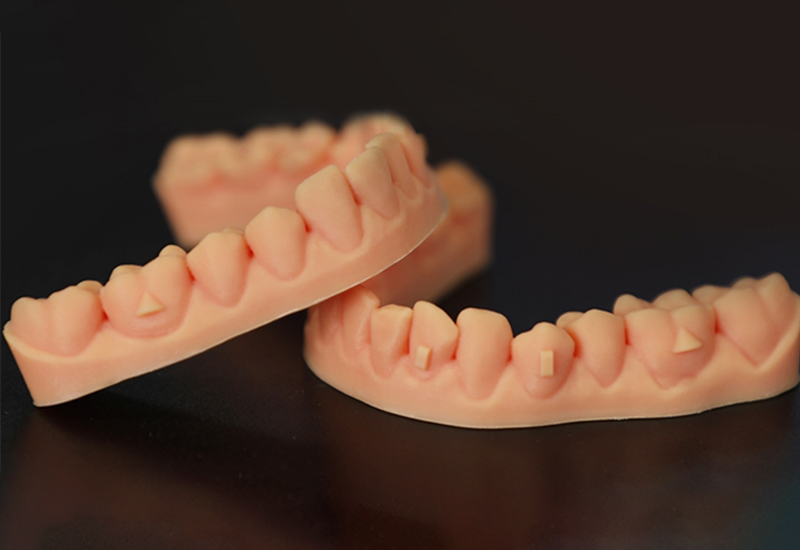 LCD 3D printers use less expensive components than DLP 3D printers, making them an inexpensive dental 3D printing solution. This is a great thing because it extends the reach of
dental 3D printing
to a wider group of manufacturers.
Both DLP and LCD are capable of fast print speeds and excellent detail, but less expensive DLP printers on the market sometimes suffer from small pixel distortions, but LCD prints do not suffer from this distortion. LCD 3D printers use a Series UV LCD as light source. The light from the flat-panel LCD panel strikes the build area directly in a parallel fashion. Since this light does not expand, pixel distortion is non-existent on LCD printers. Therefore, LCD 3D printers can usually achieve higher resolution and smaller pixel size than DLP 3D printers.
Acme R3-PRO is a high-end light-curing
LCD 3d printer
specially developed for the dental industry. Acme R3-PRO adopts the latest LCD light-curing technology Print Speed 70mm/H(z-axis Max)! Coupled with the new integral light source technology independently developed by Acme, Let the details of the dental mold printed by R3-PRO be highly restored to the real thing, with almost no errors!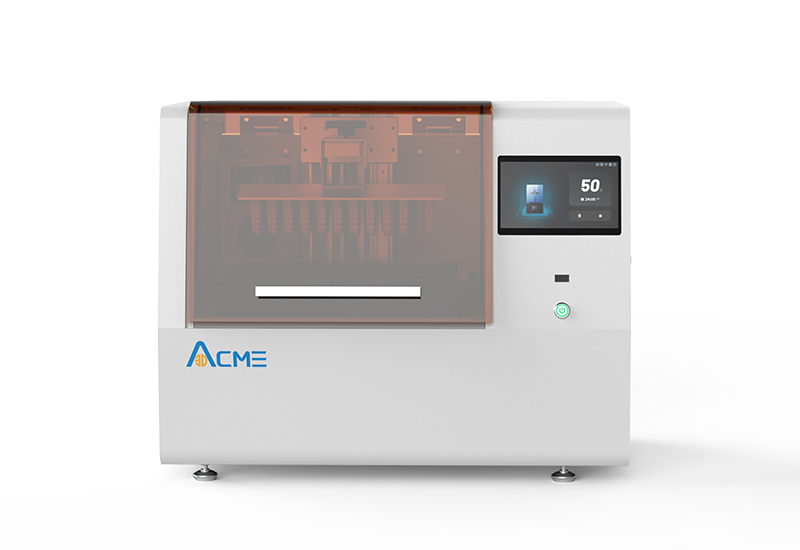 As a professional LCD 3D printer in the dental industry, Acme R3-PRO can print temporary crowns, restorative dental models, orthodontic dental models, surgical guides, cast crowns, occlusal models and other common dental application models. (Various printed application dental molds are displayed)